Quality And Innovation
For over 60 years, we've been perfecting the art of pool production. You and your family deserve nothing less. Installing an in-ground pool is a very big investment, and we are committed to give you the best materials, the finest craftsmanship, and the most beautiful designs you'll ever find.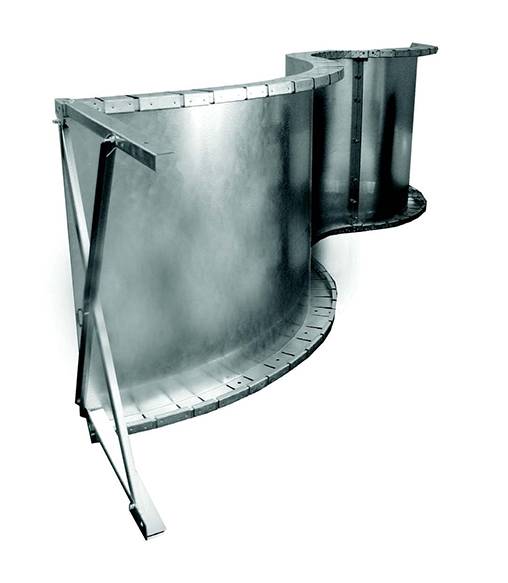 Built On Steel…
Royal Pools are built with panels constructed of the highest quality, 14 gauge, G-235 zinc-coated, galvanized steel available. The strength of steel remains unrivaled whether building pools, bridges or skyscrapers. That's why these pools are constructed using heavy gauge steel covered with twice as much protective zinc coating as commercial grades. Our steel panels are built to withstand extreme conditions, and fortified with pioneering Armor Guard, an additional layer of protection designed to prevent corrosion and extend the life of your panels.
… Exceptional Engineering…
The 5" top & bottom flanges feature a unique "double bend" which further strengthens the steel panel. In addition, the full box beam wall stiffeners and side flanges are firmly secured by an unparalleled bolt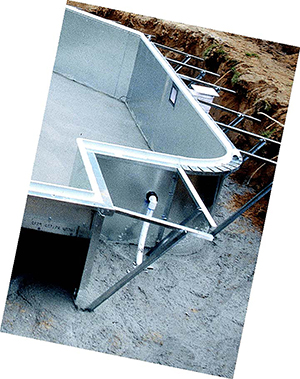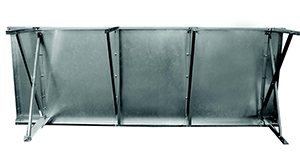 inter-loc system. Reinforced by a heavy gauge adjustable A-frame brace, these pools are built to last a lifetime — guaranteed!
Our A-frame steel braces provide unbending support to the pool walls, able to withstand extreme external pressures and hold tons of water.
…And The Royal Treatment
The quality and craftsmanship of a Royal Pool isn't all hidden beneath the surface. We offer elegant, exclusive features you can see and touch to provide aesthetic appeal to every pool we manufacture:
Crown the jewel of your yard with an elegant and enduring Interior FinishTM. Soft to the touch, our interior pool finishes come in a variety of alluring patterns and are simple to replace, allowing you to renew your pool's interior to change with you over time. The wide selection of patterns allows you to decorate your pool in style, with uncompromising quality and durability.
Made from the finest virgin vinyl, these Interior FinishesTM reign far superior to the industry standard. They are specially treated to resist ultraviolet rays and discourage bacteria and fungus growth. Further protection with a clear acrylic topcoat results in a uniquely beautiful finish that's long lasting, and easy to maintain.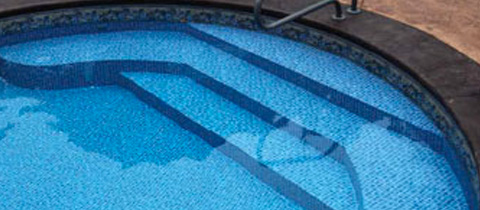 Bring the Interior FinishTM of your Royal Pool onto your stairs, benches and coves with our Steel Stair and Nexus Steel Open Top Stair systems. Designed with functionality and visual appeal in mind, these options will truly elevate your swimming experience and create a uniformed elegance to your pool. Choose from our many standard models or design something of your own, in any shape or size.
Our progressive coping locks your concrete deck against the pool walls with a contoured shape, fewer seams and a low profile edge.